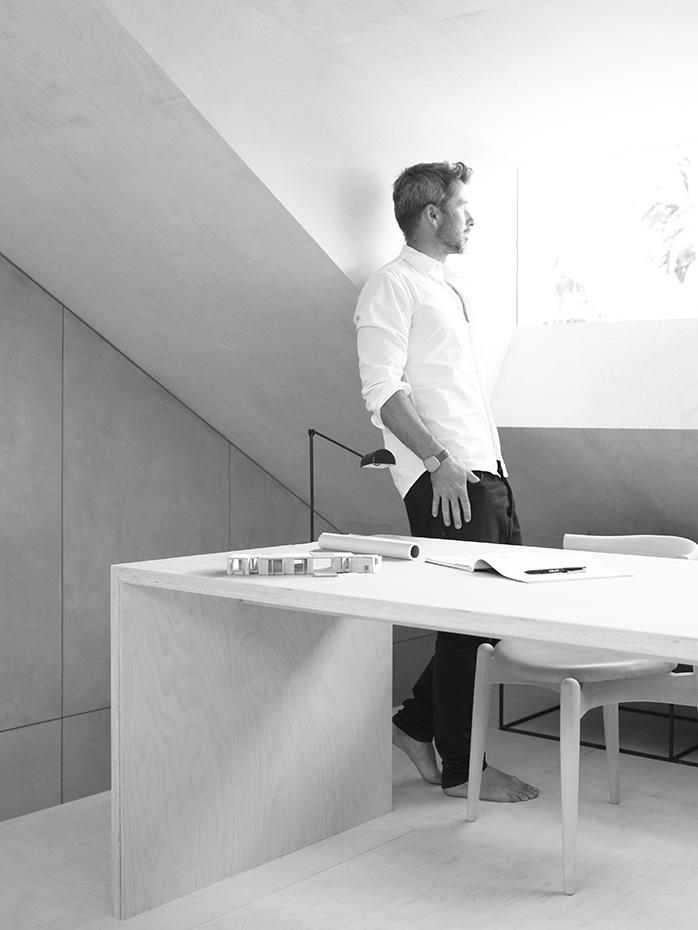 Testing ideas is the cornerstone of Jason Gibney Design Workshop.
Their work explores light, nature, materiality, and proportion as key influences in the atmospheres they create. Striving for simplicity of space, rigorous attention is paid to every detail for a resolved, refined outcome.
With a deep connection in the handcrafted, the workshop is a hub for collaborations in the art of 'making'. We go through a process of 'observe, consider, draw and build' to solve the many design questions of a project, which along the way, has lead to a growing collection of objects, fixtures and furniture.
Jason Gibney was raised in Dublin, where he grew up in a house surrounded by the arts, creativity and construction. On completing architectural studies, he spent several years honing his craft before moving to Australia in 1998. Prior to establishing the workshop, Jason was Managing Associate Director of Sydney practice, Tobias Partners. Over a ten-year period he helped lead and deliver many of the firm's award-winning residential and commercial projects.
Today, Jason's timber-battened Sydney workshop is an inspiring space where artisans, clients and friends exchange ideas and give shape to their design expressions.